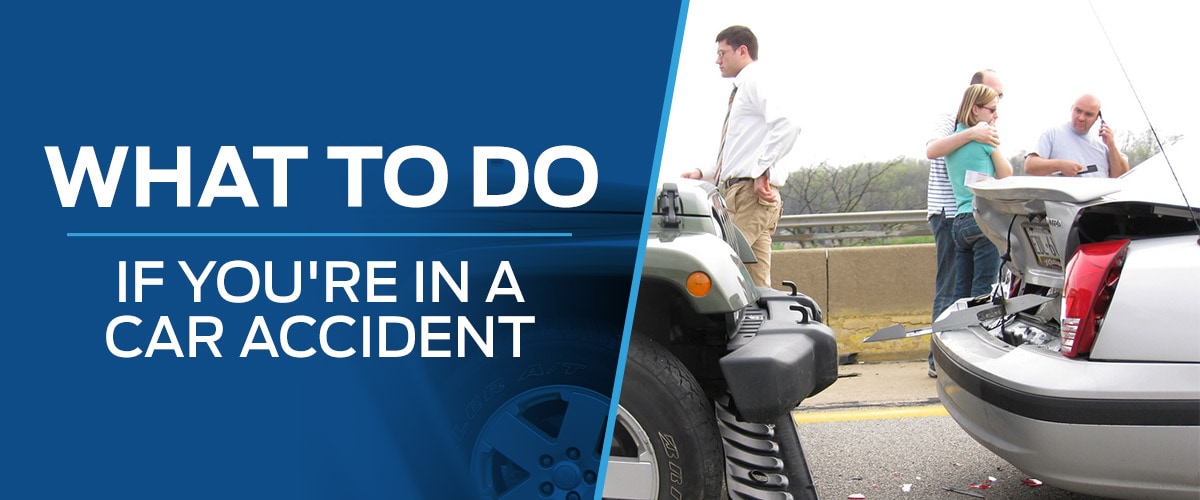 It's a situation that everyone wants to avoid: being in a car accident. Of course, it's important to practice safe driving habits, but accidents can happen to even the safest of drivers. If you find yourself involved in a car accident, it is important to be prepared and know what steps should be taken at the scene of the accident and immediately after the fact.
Stay at the scene of the accident: This first step is of the utmost importance. If you leave the scene of an accident, you can face charges. Stay put and do not leave until everything has been resolved.
Make sure everyone involved is okay: The next thing you will want to do is to check and make sure that everyone involved in the accident-drivers, passengers, and/or pedestrians-is okay. If anyone needs medical attention, immediately call for help.
Call the police: If anyone is hurt and a vehicle is damaged, call the police and have a police report filed.
Exchange information: Following an accident, you should calmly get information from all the other drivers involved. You will want their names, addresses, drivers' license numbers, license plate numbers, and information about their car insurance. While exchanging information, you should not apologize or take responsibility for anything that happened. Details about the accident may still be unclear and you don't want to immediately take the blame.
Call your insurance company and let them know you've been in an accident: Clearly explain to them what happened, sticking to the facts. You will also want to get a copy of any police report that was filed regarding the accident.
If you have to get medical treatment, keep records: Having a detailed account of all medical treatment and care is very important if you wish to file a claim.
Get a property damage evaluation and a repair/replacement estimate: This will determine what your car is valued at and what insurance will pay to fix/replace your vehicle.
Don't settle until you know everything is resolved: If there are injuries or repairs that go beyond the settlement date, don't settle. Wait until everything is resolved.
Accidents can happen, and Mountaineer Ford is here to help get back on the road as best we can. Whether it's getting your old vehicle back to square one or getting you behind the wheel of a new Lincoln, our aim is to make your time of great distress just a bit less stressful.