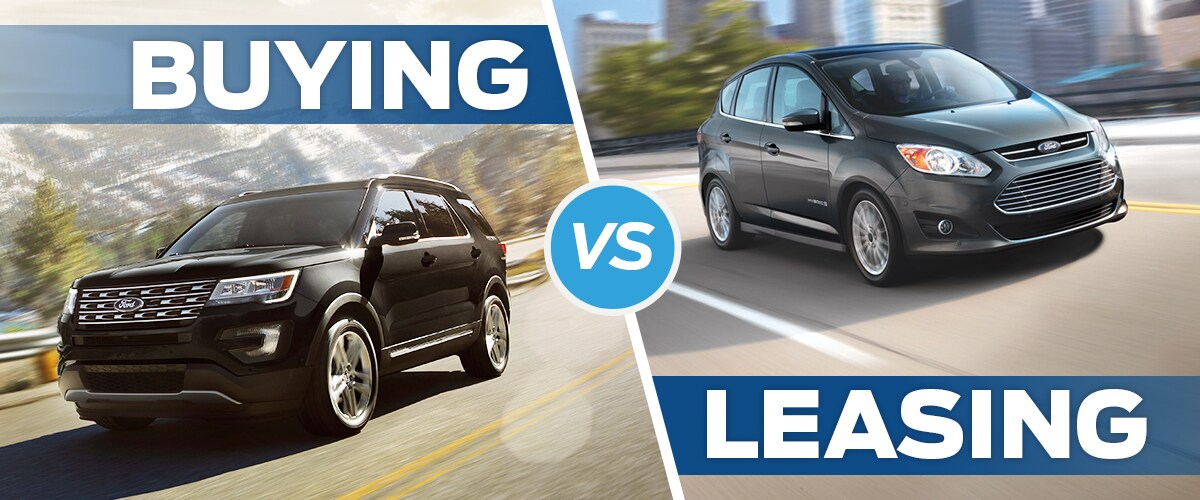 There's more than one way to go about getting a new Ford vehicle. If you're trying to decide whether buying or leasing is the best option for you, read on to learn which financing route will fit your lifestyle best.
When you start the hunt for a new Ford vehicle, you have to first decide what your needs are. What features do you want? How spacious or compact would you like it to be? What type or performance are you looking for? Questions like these will help guide you in picking the perfect vehicle.
A similar list of questions can help you start to figure out whether leasing or buying is what you're looking for. For instance, how long do you plan to keep your car? If it's three years or less, you might be the perfect candidate for leasing. But if you want to have your car for a long time, buying is the way to go. 
While lots of consumers tend to shy away from leasing, it's actually a viable option in many cases. Since a lease lasts between 2-3 years, it allows a person the opportunity to update their vehicle that frequently. This means, through leasing, a person always gets to have the latest in performance, fuel efficiency, technology, and safety. Buying, on the other hand, means that a person is committing to one vehicle for many years to come. This works well for those who want something that will be consistent and reliable in the long run.
Another thing about leasing that's appealing to many is the fact that the monthly payments are lower, making the month-to-month payment more affordable. What this also means is that through leasing, a person can afford a vehicle that might otherwise be out of their price range.
Buying will cost more up front and from month to month, but once the Ford vehicle is paid off, the person owns it completely. This means that, unlike leasing, there's no restriction on mileage, alterations, or anything else. In a long-term perspective, buying is friendlier on your wallet, and gives you the liberty to treat your Ford however you'd like.
Still uncertain about whether buying or leasing is the way to go? Call Mountaineer Ford today, and we'll be happy to answer more of your questions and help you figure out the best financing option for your new Ford and your lifestyle.